Executive search is a premium product
Dario Brivio, Managing Director at Italian Euren InterSearch, has a clear vision of executive search. He describes his personal standard for his consulting model: "Clients, services and prices need to be at the same premium level. An executive search firm like Euren needs a clear identity and that is rooted in an exclusive retained model." Brivio also considers this a message to the market: "Executive search is a premium service that provides a tangible competitive advantage to the client company. That is why it is important to underline the service value rather than the price itself, since the quality offered has a positive impact on organizational and business matters, too." An executive search firm should never compromise on professional standards, be it externally or internally. However, more work needs to be done to raise awareness about high-valued and premium-priced models in the executive search sector in Italy ¬– but also in many other countries, Brivio adds.
Entrepreneurs are particularly demanding of executive search consultants
Multinational corporations and entrepreneurial companies pose very different challenges for executive search, according to Brivio: "With large corporations, you have to manage numerous guidelines, a large number of stakeholders and high expectations, especially in terms of speed of delivery and effectiveness. With entrepreneurial clients, on the other hand, the focus is on building close relationships. As a consultant, you have to understand the vision, dreams, character, history, personal values and business methods of the entrepreneurs themselves." Brivio emphasizes the importance of understanding oneself as the clients' business partner and advisor first, rather than just a recruiter. "While multinational corporations require you to develop the ability to interpret and manage a high level of organizational and business complexity, working with entrepreneurs gives you the chance to learn an incredible amount from them." Brivio considers this work an excellent intellectual challenge: "Because you always have to be extremely well prepared on all kind of topics to be able to meet the entrepreneurs at eye level." With either type of client, confidentiality and reticence are essential for building a foundation of trust, which is key to fostering a long-lasting and successful partnership in executive search, says Brivio.
Executive search in Italy is characterized by a strong north-south divide
The Italian market is full of large entrepreneurial companies, which are in no way inferior to multinationals in terms of size and complexity, but which are still run by one person or family. Change management, succession-planning, internationalization, and process implementation are big challenges for these companies, according to Brivio: "They have grown locally with local people and are now looking for new talent that can bring an outsider's perspective to the company."
Another noteworthy feature of the Italian market, according to Brivio, is a strong north-south divide in terms of acceptance and understanding of executive search. The north has historically been more open because of its proximity to the rest of the European market. "Companies in the south understand the concept of executive search less, but that does not mean there is no demand there. Slowly, however, we are noticing a change there as well. Entrepreneurs have realized that local recruiting companies often cannot meet their needs for strategic recruiting and management consulting," Brivio says.
The value of face-to-face interactions continues unabated
The challenges of the pandemic have driven many technological developments in executive search – not the least of which is communication and meeting culture. Nevertheless, Brivio still sees personal contact with clients and candidates as the most important success factor in his work. "The business aspect of consulting continues to be mostly face-to-face for us in Italy. We also need very special, confidential places for confidential conversations, such as restaurants, clubs, hotels or our Euren offices," he explains. Brivio does not consider video calls an adequate substitute for such face-to-face meetings.
Finding candidates is no longer the biggest challenge
Technology is rapidly changing the job description of search consultants. Whereas it used to be that the best headhunters excelled at finding candidates, today it is their ability to get candidates excited for their clients' companies and projects that sets them apart. Brivio explains: "In the future, AI will be able to predict very accurately when a candidate is ready to move to a new job. But it will still take the personal and professional effort of head-hunters to reach them on a personal and professional level and attract and engage them to join a particular company."
Dario Brivio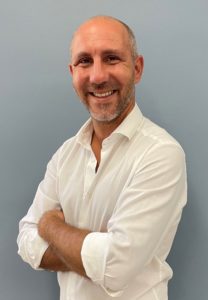 Dario Brivio joined the Italian executive search firm Euren InterSearch as Managing Director in April 2021. After graduating in political science, he gained years of experience in the Management Consulting and Executive Search sector. Euren InterSearch has offices in Turin and Milan.
Italy in figures
GDP: 1.88 tn. USD
Economic growth -8.9% compared to previous yearPer capita annual income: approx. 31,604 USDInflation rate: -0.2% compared to the previous year
Unemployment rate: 9.3%
Labor force participation rate: 48.4%
Employees in the service sector: approx. 70.8%
Source: Statista, Destatis 2020